Foto
Clicca sulla foto per ingrandirla.
Balance discs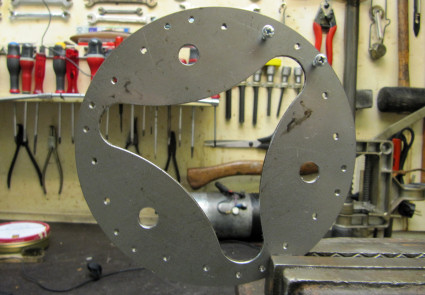 The use of a balance disc, designed in cooperation with ClassicLancia.com, can help to solve the inbalance.
If you are happy with the way your oldtimer drives, it's not necessary to carry out a major overhaul. But in case you have too much discomfort of excessive vibration caused by the transaxle, we can balance your car without installing a balance disc. Thanks to the balancing, the vibration level will be minimized so it gets within the norm.
However, if you plan an overhaul, we advise you to install a balance disc in order to get the best result from the balancing session. The balance discs are exclusively available at ClassicLancia.com. At this point, the product is suitable for the Lancia Flaminia and Aurelia.